Welcome to Our Website!
The West Hyattsville Baptist Church Family invites you to visit and experience God's love and our warm fellowship and hospitality.
Our congregation is a Spirit-filled, multi national body of believers seeking to do God's will by being a relevant presence in our community.
At WHBC, we believe that everyone is special in the sight of God and that all of us have something to offer to make our world a better place.
We trust that you will find our site informative but, please let this not be your last stop. Come and join us in worship and together, we will celebrate the wonders of God's love.
I look forward to welcoming you to our home, West Hyattsville Baptist Church.
Thomas J Rainsbury
Pastor
Our Pastor

"A community of faith extending God's love and compassion to the world."
We believe in one Lord, Jesus Christ, the only Son of God, eternally begotten of the Father, God from God, Light from Light, true God from true God, begotten, not made, of one Being with the Father.

Pastoral Team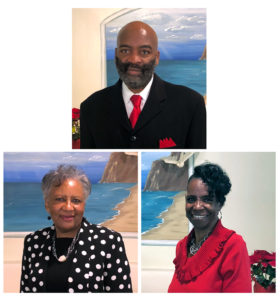 Announcem

ents
Morning Prayer Line
Mon. 6:30am
Children Church (ages 5-12)
10:30am – 2nd, 3rd, and 4th Sundays
Prayer Service & Bible Study
Wed. 6:30pm – 8:00pm
Adult Sunday School
Sun. 9:00am – 10:00am
Sunday Service
Sun. 10:30am
Sermons

Audio
Chat & Chew – Purpose
Want To Become a Member?
We invite anyone and everyone to attend our Sunday Service
at 10:30am